---
Here we describe how to superimpose and compare a ligand binding site using Atomic Property Fields. This method is described in more detail in this publication.
In this example we superimpose the ligand binding pocket of thiamine diphosphate in the binding sites of pyruvate dehydrogenase (pdb code: 1rp7) and pyruvate decarboxylase (pdb code:1pvd).Even though the sequence identity between both proteins is very low (19%) and the secondary structure surrounding the ligand undergoes considerable displacement you will see that the pockets can still be superimposed very well using the APF method.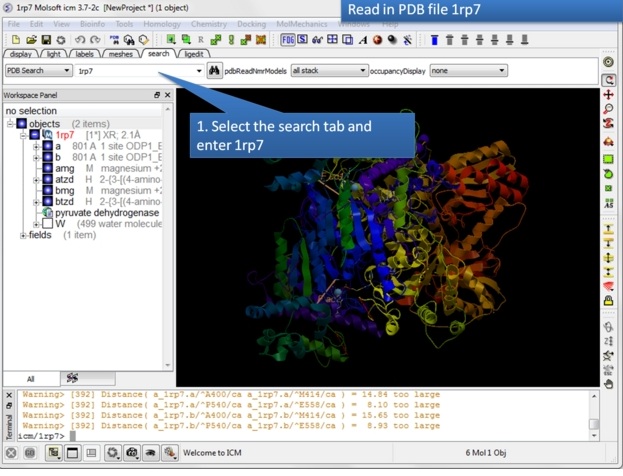 Step 1: Read in the pyruvate dehydrogenase (pdb code: 1rp7) structure.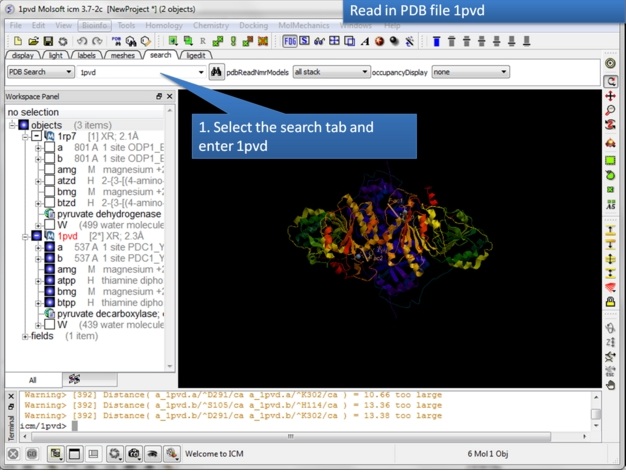 Step 2: Read in the pyruvate decarboxylase (pdb code:1pvd).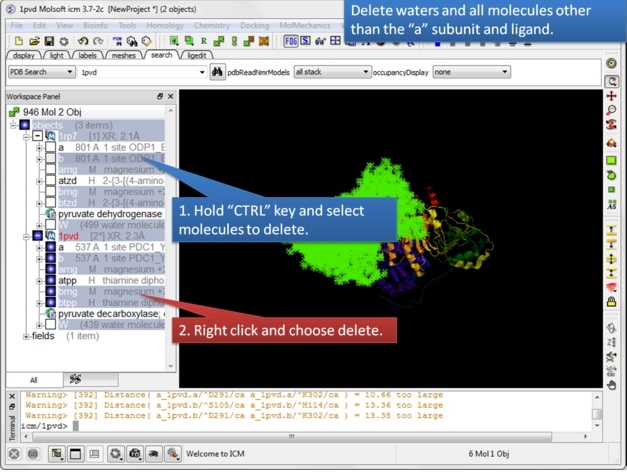 Step 3: Delete unwanted molecules in the b chain and waters.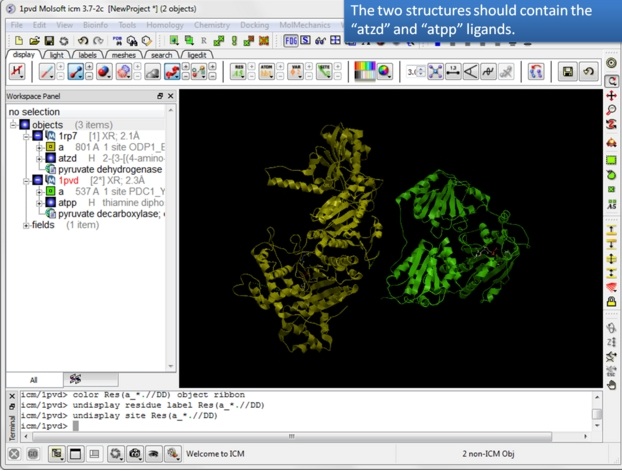 Step 4: You should have two objects containing the protein and ligand.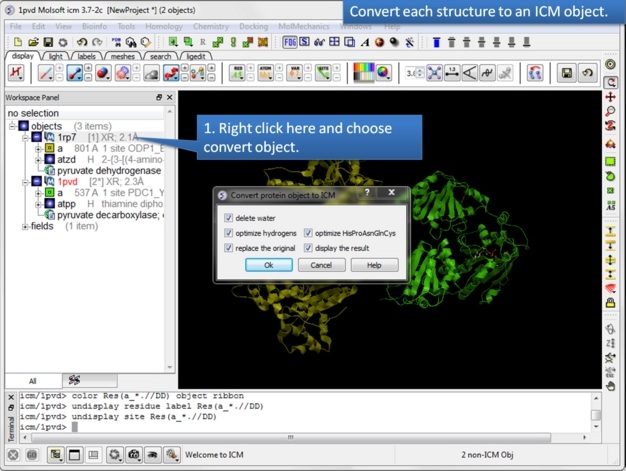 Step 5: Convert both structures to an ICM object.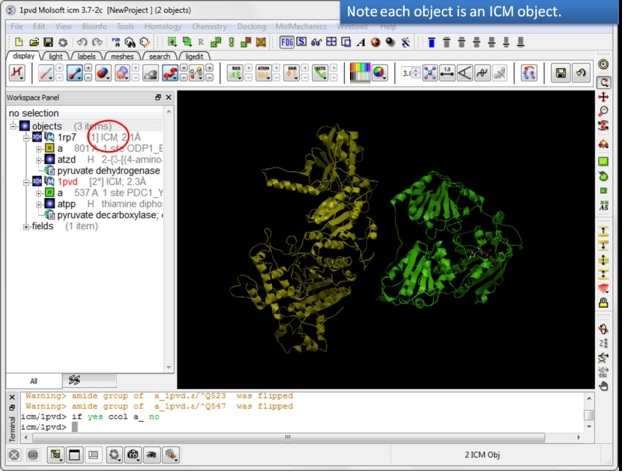 Step 6: If the pdb is converted you will see "ICM" in the workspace.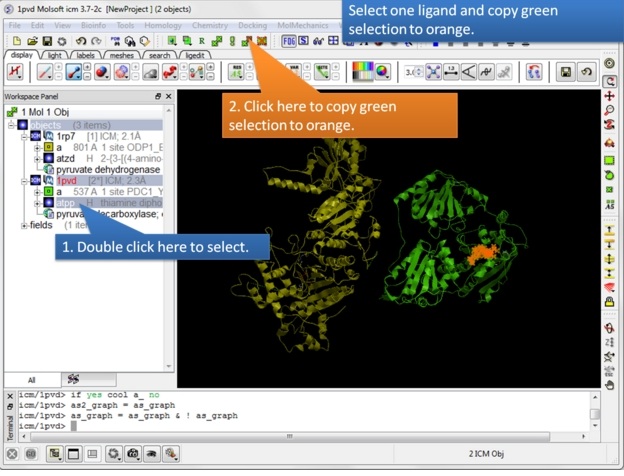 Step 7: Select one ligand and copy the green selection to orange.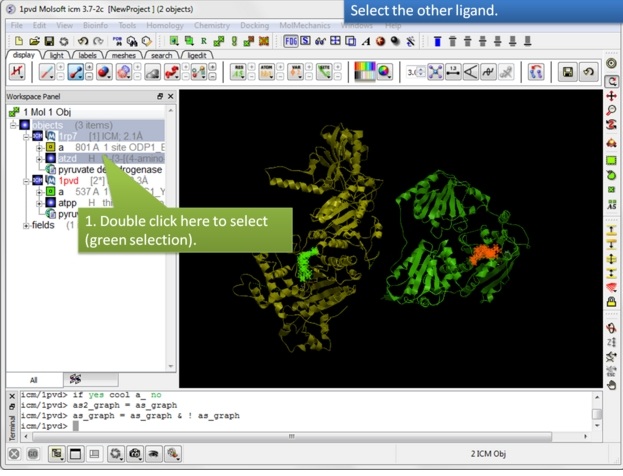 Step 8: Select the other ligand (regular green selection).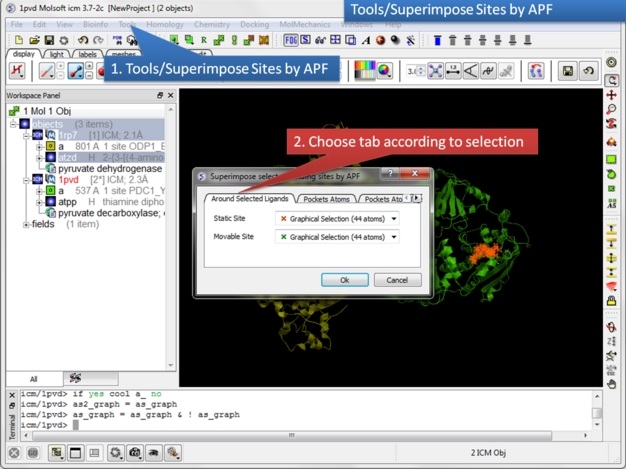 Step 9: Select the option Tools/Suerpimpose/Sites by APF. Note you can also superimpose pockets - choose the appropriate tabs in the dialog box.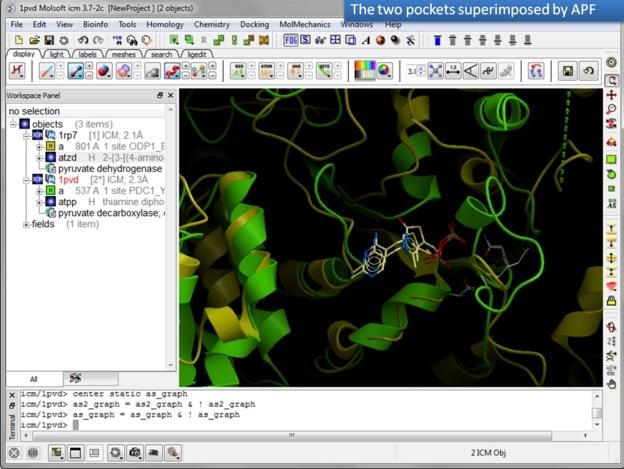 Step 10: Observe the superimposed site.
---
Prev
Arrange as Grid
Home
Up
Next
Display and Select Proteins for Superposition