Mar 8 2017 Feedback.
---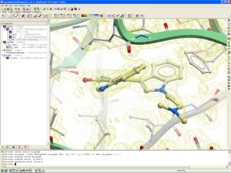 ICM-Browser-Pro is a high quality visualizer and annotator for three dimensional molecular structures, sequences, alignments, chemical spreadsheets and biological data. It allows you to read data from multiple file formats, annotate the data, and write multi-slide documents in a single small cross-platform file. ICM Browser Pro is well suited for creating, storing and sharing structural, biological and chemical information. The files can then be opened and viewed with the free ICM Browser.
Features
Please visit our product web pages for a full description of all the features in ICM-Browser-Pro.
Download
You can download ICM-Browser-Pro from here.
---