Nov 28 2023 Feedback.
---
Pages represents the Electronic Lab Notebook component of Scarab. Pages allows you to:
Intuitively write up your experiments
Embed & annotate images
Embed Excel spreadsheets
Attach files
Embed PDF files
Share your experiments
Permissions at Project level
Named users may write collaboratively
Export your Experiments
Save as PDF
Print experiments
Upload Data
Directly Import Data
Type in Data
Modify Data Within spreadsheet or form view environments
Validate against business rules
To create a new page: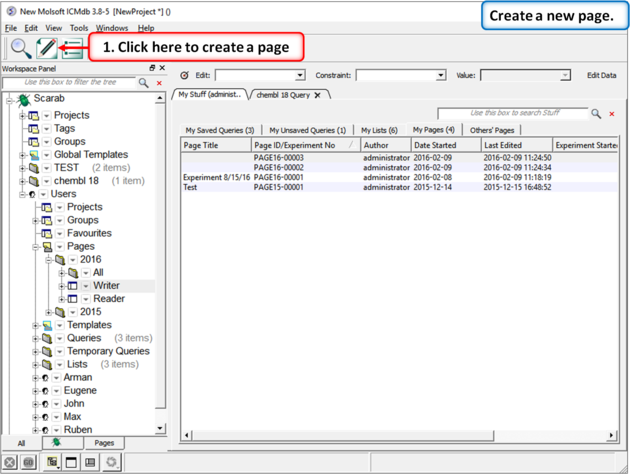 Click on the "Create a Page" button.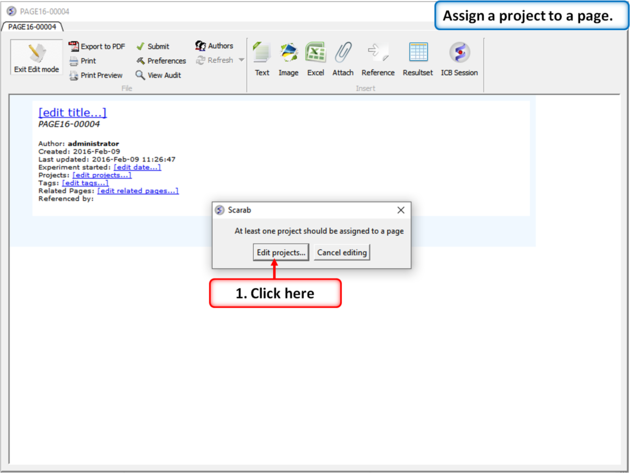 First you need to assign a project to a page. The default projects are writer and reader but you can create new projects as described here.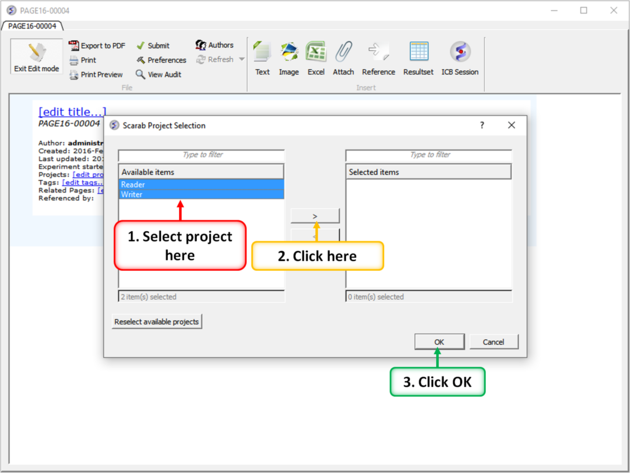 Select the projects and move them using the buttons shown above. Multiple projects can be holding CTRL and clicking.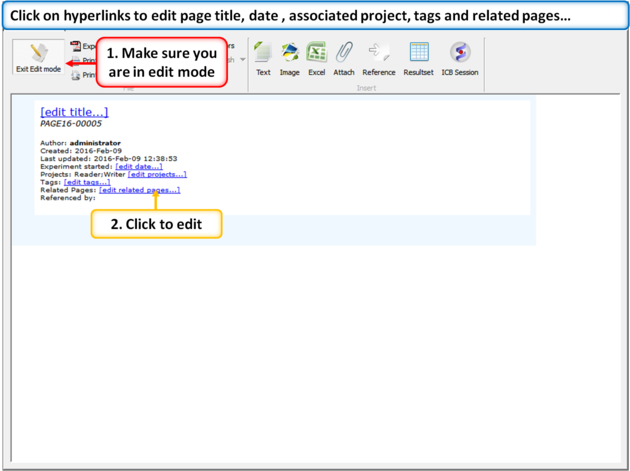 Click on the blue hyperlinks to edit page title, date , associated project, tags and related pages…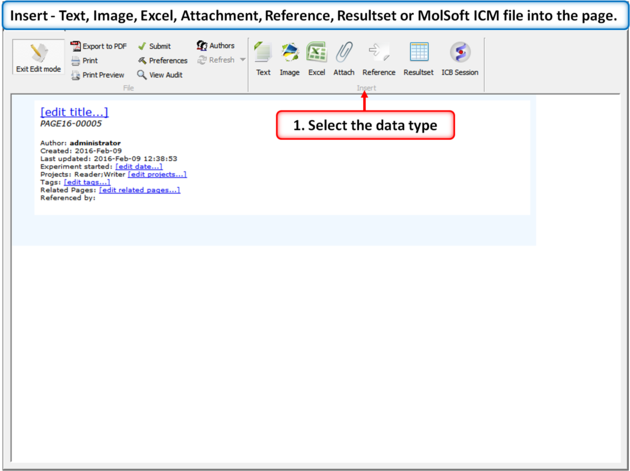 Insert - Text, Image, Excel, Attachment, Reference, Results, or MolSoft ICM file into the page.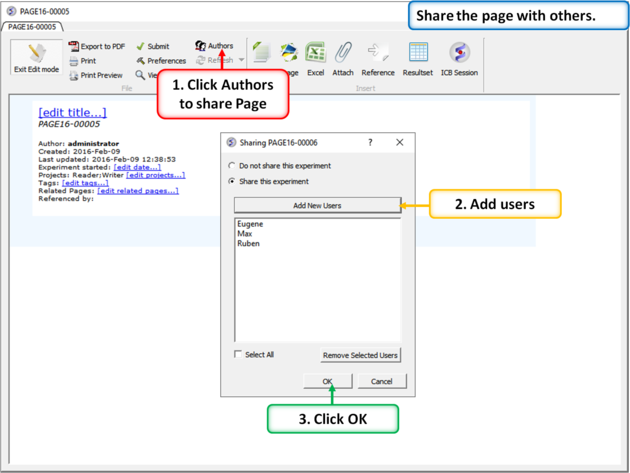 You can share a page with other users.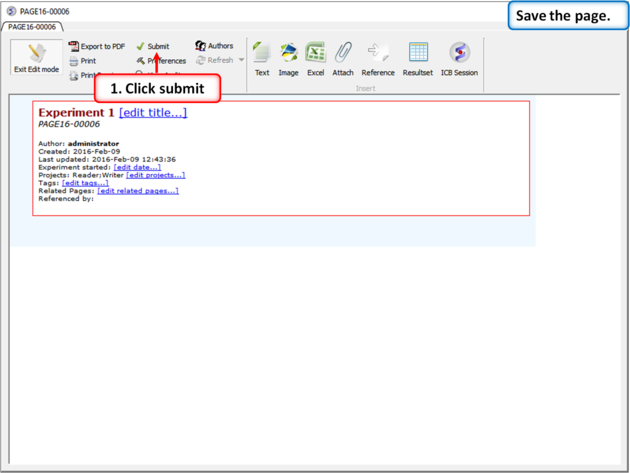 Save the page by clicking "Submit".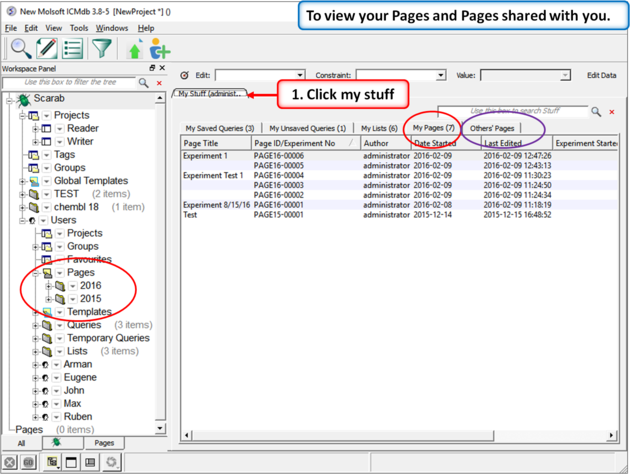 Click on "My Stuff" tab to see your pages and others' pages.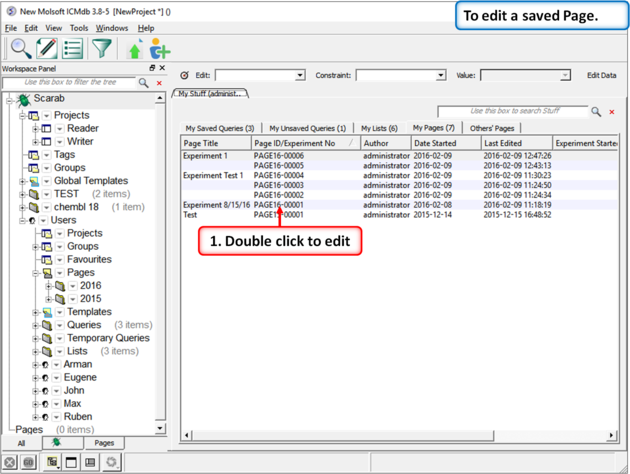 Right click on a page in the "My Stuff" tab to edit a saved page.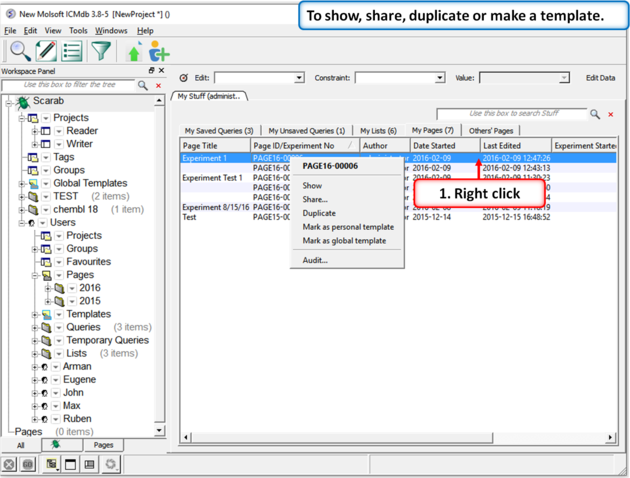 Right click on a page in the "My Stuff" tab to show, share, duplicate or make a template.
---