---
Anything you have displayed in an ICM graphics session can be conveniently stored in a single file called an .icb file. To do this:
or
A .icb file can be password protected by:
File/Save with Password
Enter a file name or browse for a previously saved project.
Enter a password
Determine whether you want the file to be Fully Protected, read only or Read Only and Allow Comments .
Any object (e.g. protein,table, alignment...) inside the ICM GUI can be saved by:
Right click on the name of the object in the ICM Workspace.
Select "Save As"
Choose the file format from the "Save as Type" drop down dialog.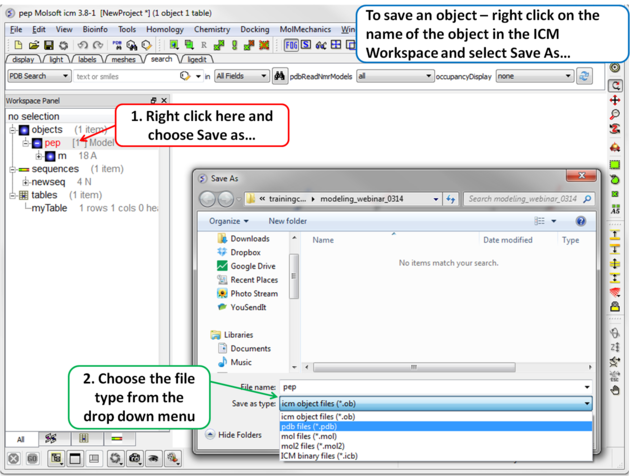 ---