---
In drug design bioisosteres can be used to reduce toxicity, change bioavailability, alter metabolism and change activity of lead compound. Bioisosteres are chemical substituents with similar chemical or physical properties which produce broadly similar biological properties to another chemical compound.
To scan for Bioisostere replacement groups: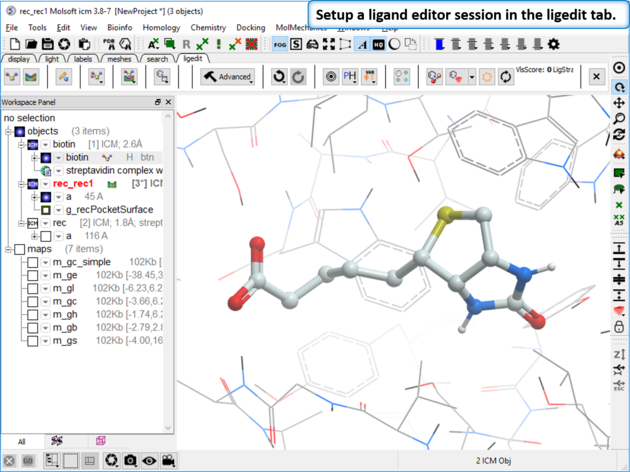 Step 1: Setup the ligand and receptor in the ligedit table.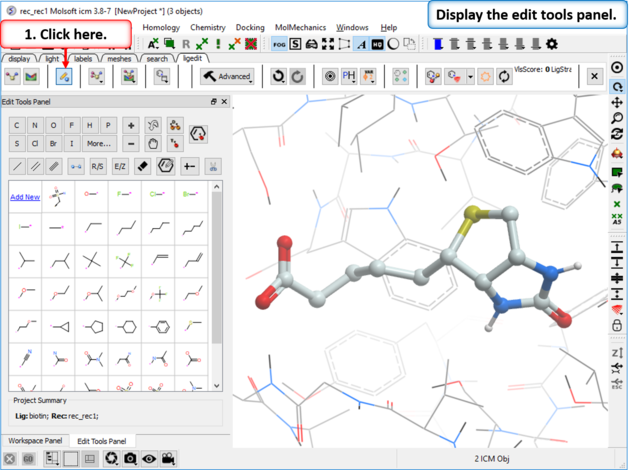 Step 2: Display the edit tools panel.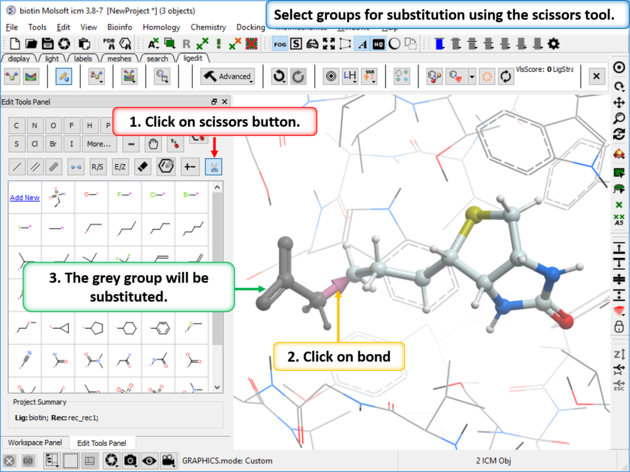 Step 3: Click on the scissors button and the click on the bond next to the group you want to scan against. The region that will be scanned will be greyed out.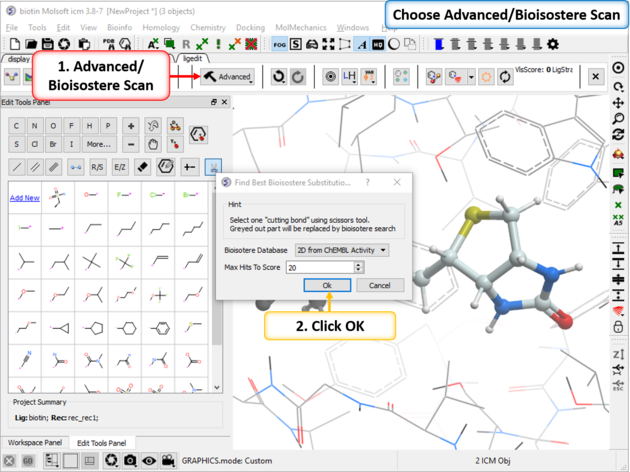 Step 4: Select Advanced/Bioisostere Scan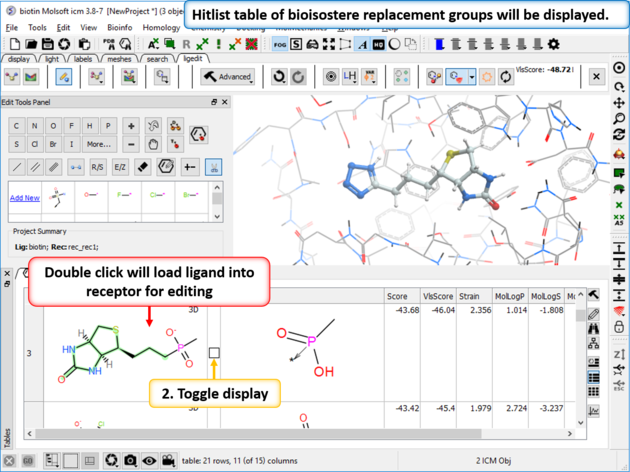 Step 5: A hitlist of bioisostere replacement groups will be displayed ranked by VLS score.
---