Sep 4 2023 Feedback.
---
The Atomic Property Fields (APF) superposition/alignment method was first reported by Maxim Totrov PhD (Principal Scientist - MolSoft) at the 2007 233rd American Chemical Society National Meeting, Chicago, IL USA and then published here.
APF is a 3D pharmacophoric potential implemented on a grid. APF can be generated from one or multiple ligands and seven properties are assigned from empiric physico-chemical components (hydrogen bond donors, acceptors, Sp2 hybridization, lipophilicity, size, electropositive/negative and charge).Here we describe template APF superposition whereby the APF is generated from a single or multiple template and is then globally optimized with the internal force-field energy of the ligand.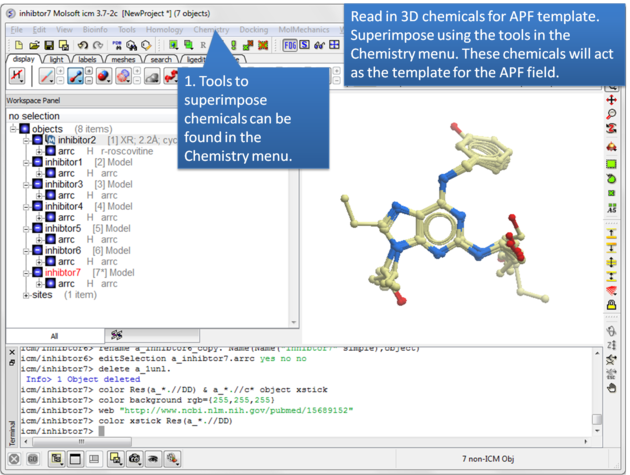 Step 1: Read in the chemicals that will make up the Atomic Property Field you wish to dock to.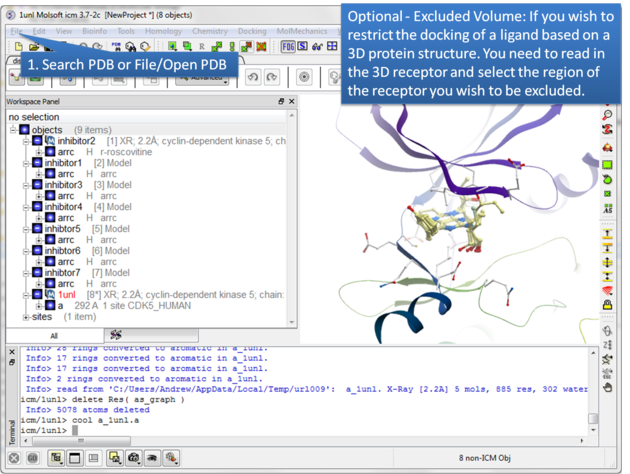 Step 2: Certain regions of the pocket can be excluded from docking by selecting an excluded volume.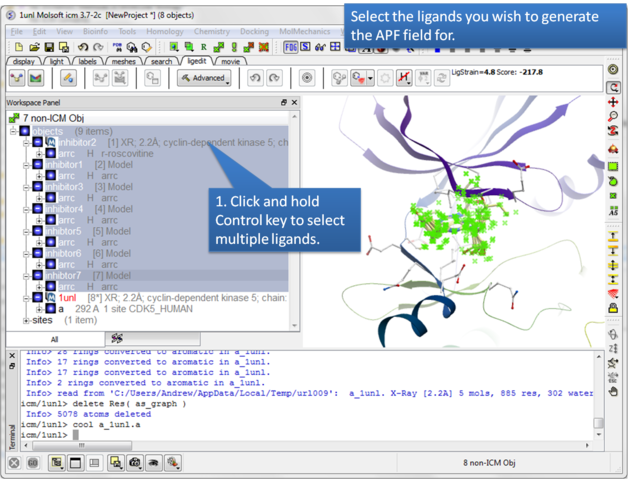 Step 3: Select the ligands you wish to generate an APF field for.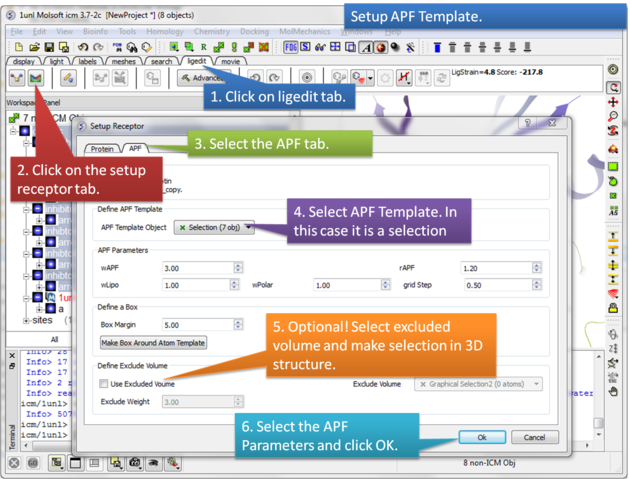 Step 4: Setup the APF template. The APF parameters are:
wAPF = relative weight of APF with respect to internal force-field energy. Adjusts tolerance to strain relative to enforcement of chemical alignment.
wLipo = relative weight of lipophilic atoms.
wPolar = relative weight of polar atoms.
rAPF = radius of APF gaussians. Can be used to adjust 'softness'/tolerance of molecular alignment.
grid step = use with caution, potentially can be reduced to allow very 'sharp' alignments.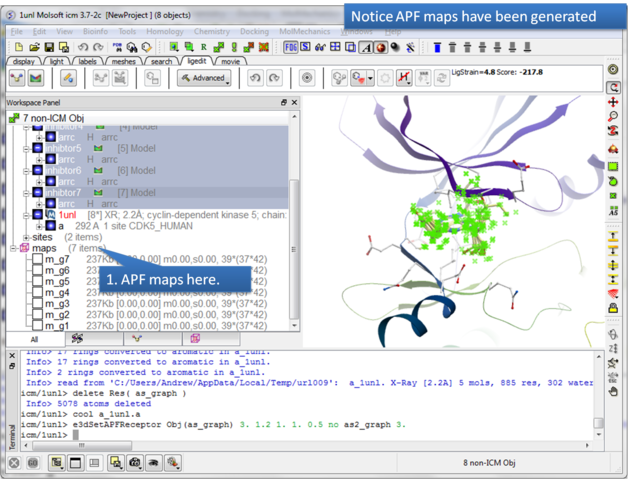 Step 5: The APF maps are listed in the ICM Workspace left hand side.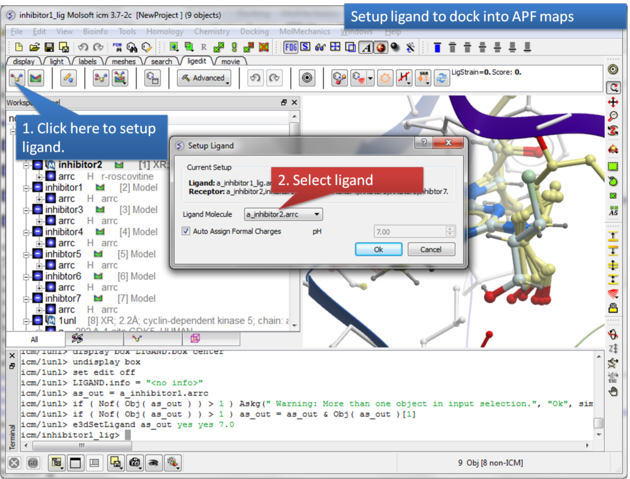 Step 6: Select the ligand you wish to dock into the APF maps.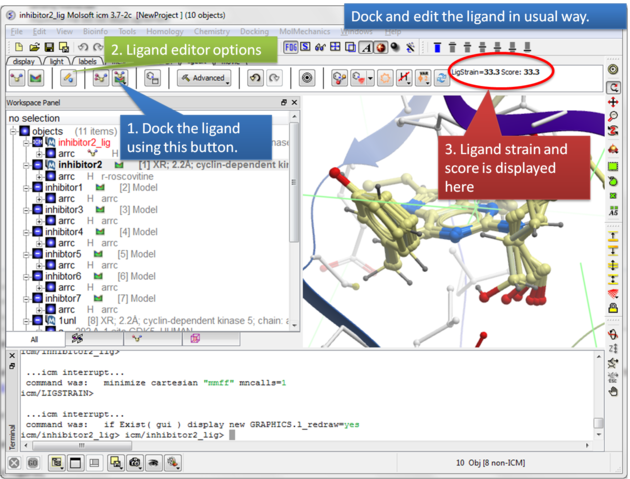 Step 7: Dock the ligand using the ligand docking button and note the Score.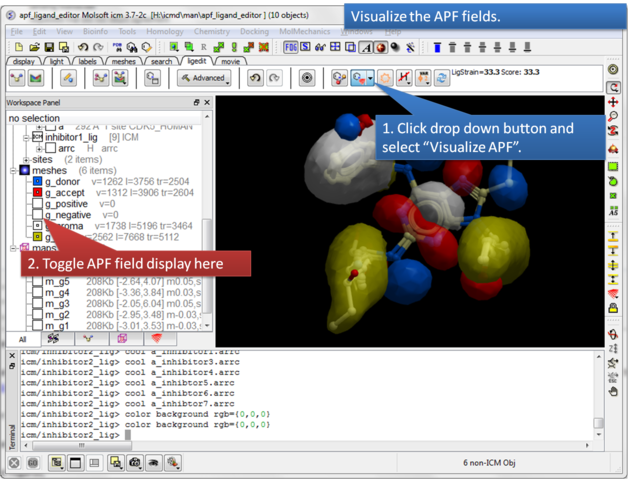 Step 8: Visualize the APF maps.
---