---
Click and hold on the stereo hardware button (see image below).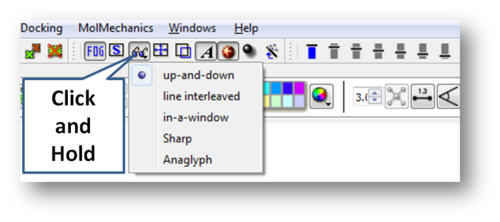 There are 5 different options available which are described here http://molsoft.com/man/icm-table.html#GRAPHICS.stereoMode .
up-and-down
line interleaved
in-a-window
Sharp
Anaglyph
The Anaglyph option is the easiest to used with inexpensive 3D glasses and without any expensive 3D compatible hardware or monitors. The 3D effect is better with a lighter background.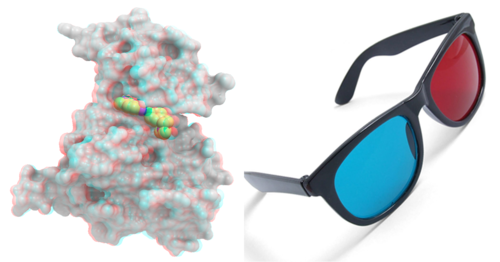 ---