---
[ Expand Pocket ]
Video |
How to Dock or Minimize a Ligand in the Grid maps: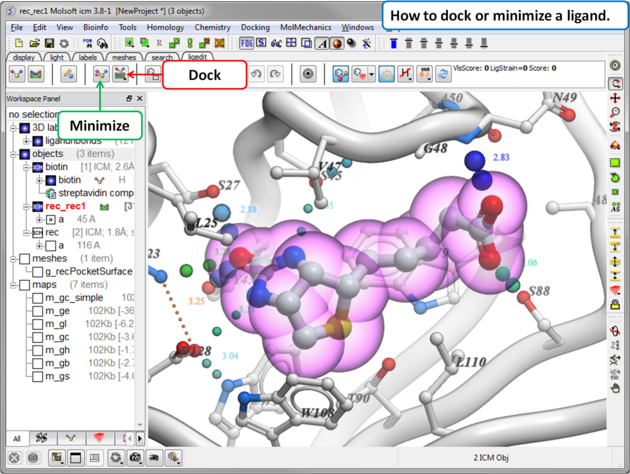 Setup the ligand and receptor.
Click on the dock or minimize button (see image above).
Check the Score and Strain in the top right panel.
How to undertake an all-atom minimization in cartesian coordinates:
Note this option is available in ICM 3.8-4 and higher.
Click and hold on the Minimize button.
Choose Minimize in Receptor.
14.8.1 Change the Size of the Docking Region
How to change the size of the docking region:
The purple box represents the region in which the energy maps are generated. If you want to change the size of this region you can do so by displaying the box (go to Advanced menu) and clicking and dragging on the corners of the puprle box. The maps will then be remade on the fly.
---